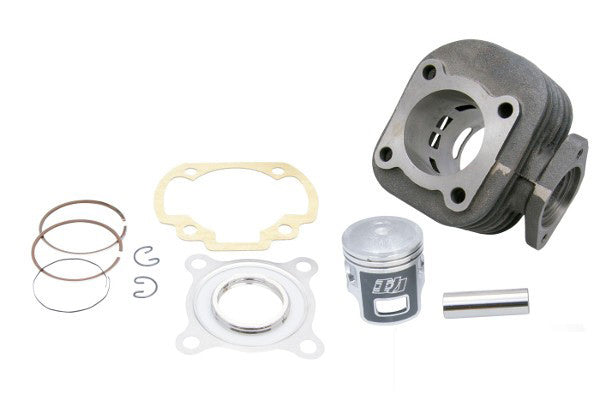 Naraku Kymco 70cc Big Bore Cylinder Kit for Cobra, Super 8, Agility, Like
---
Cylinder Naraku V.2 70cc, Kymco AC, Yup/ Yager/ Grand Dink/ Super 8 50 - cast iron cylinder for all air-cooled horizontal Kymco engines (SF10). It is a powerful 70cc cylinder that is definitely on par with other renowned brands.
The cylinder has 6 transfer ports and a large oval exhaust port. The cylinder can be used with the original head. Cast iron cylinder are great value for money - robust, reliable and resistant to wear. Due to the somewhat sporty port timings, we recommend running this kit with a 17.5mm carburetor to ensure durability. It can also be used with the stock carburetor but you will not have the same gains.
Note: Cylinder head is NOT included!
Fits many Kymco 2 stroke 50cc scooters including:
Kymco Agility
Kymco Cobra
Kymco Grand Dink
Kymco Like
Kymco People
Kymco Super 8 2 stroke
Kymco Super 9 with Aircooled engine not suitable for water cooled
Kymco Top Boy
Kymco Vitality
---
Share this Product