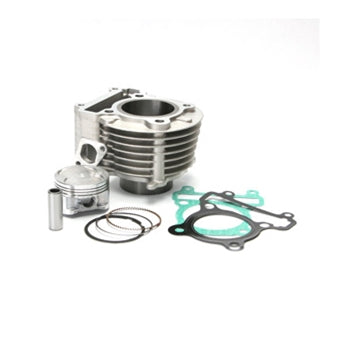 Yamaha Zuma 125 NCY 158cc Big Bore Cylinder
---
NCY Yamaha Zuma125 59mm Cast Iron Cylinder w/o head
Give your Yamaha Zuma 125 some extra kick with this bolt on 158cc big bore kit. Don't forget that unlike most scooters, the Yamaha Zuma 125 is a Fuel Injected Scooter, and in order to get this cylinder kit to perform properly, you must purchase a Fuel Injection Module. 
Not legal for use in California on pollution controlled vehicles. Check local laws before installing.
This product is not intended for use on public roads or land.
---
Share this Product